PHASE 2: The Huntington Park Project
We're excited to announce that Urban Landscape Studio was selected to lead the development of the  ext phase of improvements to our park. The newest plan builds upon information received from the public in two previous surveys. 
The three areas that will be improved are the Library Entry and Gardens, the Crossroads Art Plaza, and the Children's Hillside Scramble on the adjacent hillside.
169 people took the survey and the design will be adjusted based on that feedback. 65% of respondents thought they were most likely to use the Expanded Patio. 56% were most likely to use the Children's Hillside Scramble, and 36% were most likely to use the Crossroads Art Plaza. 
In each of these areas, we asked which elements you were most likely to use. In the Entry Patio and Gardens area, the most popular response was the view of the gardens, downtown, and the hills followed by the expanded patio, and improved walkways. In the Children's Hillside Scramble, the most popular answer was the boulders for climbing, followed by stone slab or terraced seating on the hillside. When asked what art object is the most compelling in the Crossroads Art Plaza, the water feature was the most highly rated response. Water at a crossroads could be tricky, but we're going to explore ideas that could provide a wonderful new element in the park without soaking people who walk their dogs or are just passing through.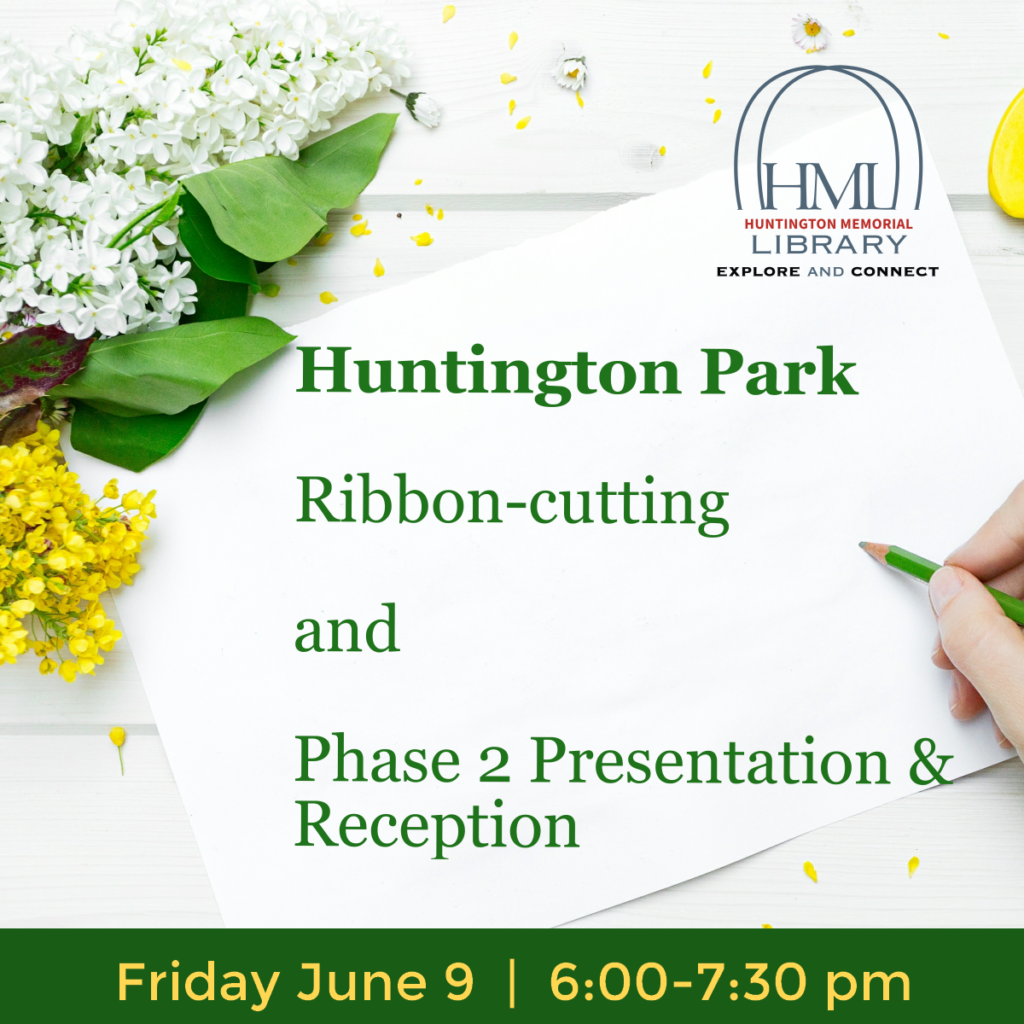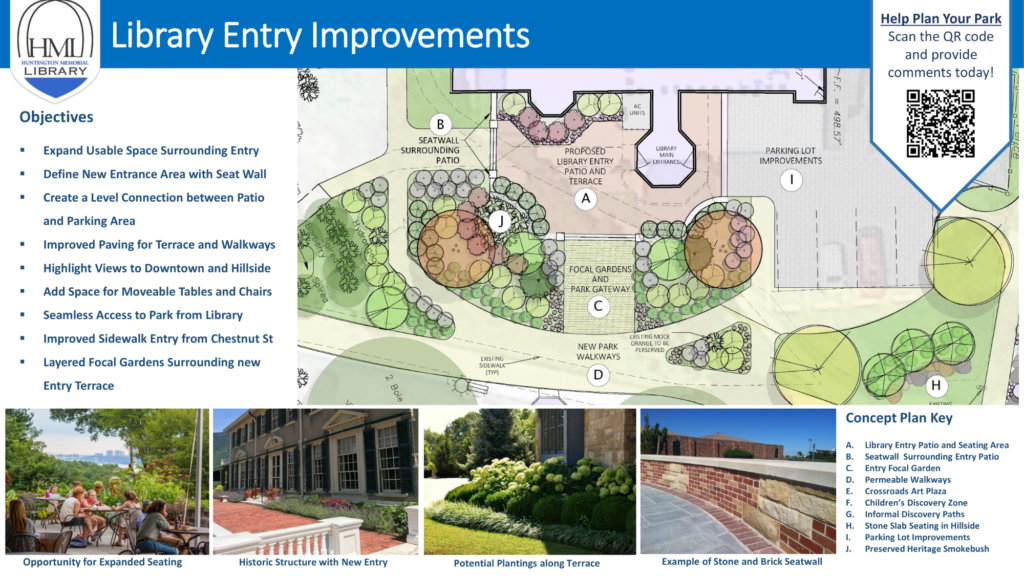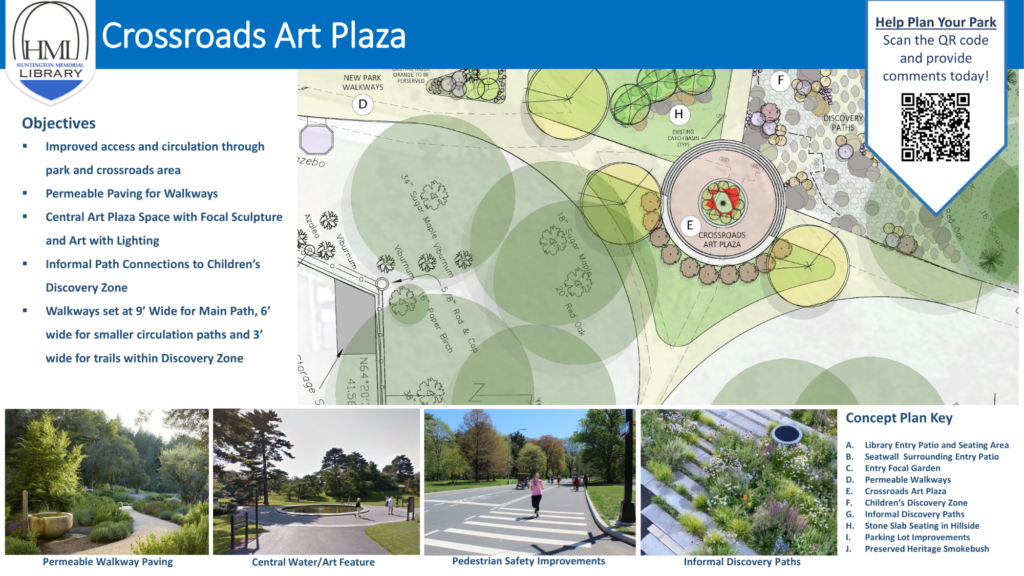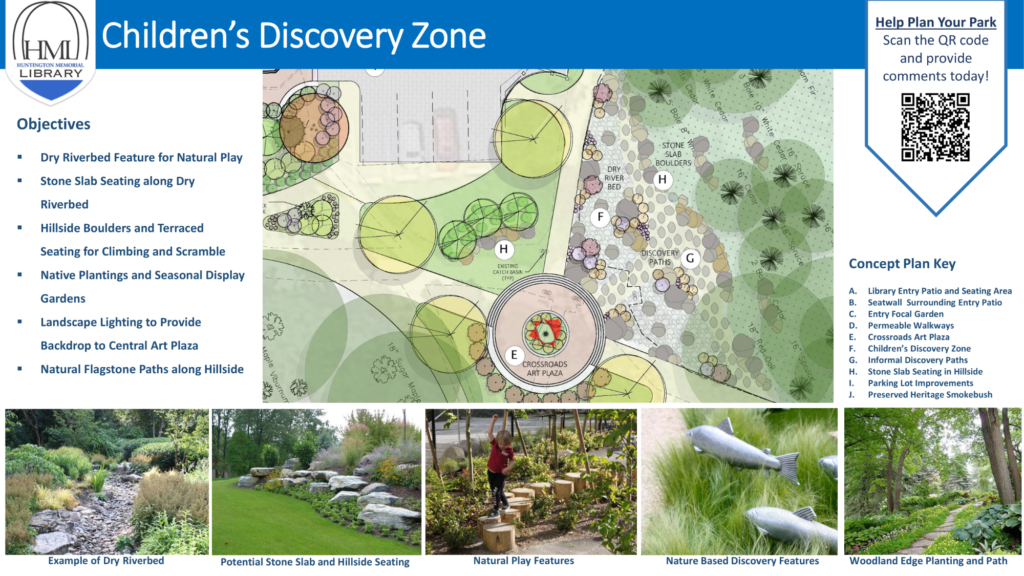 Conceptual Design by Stimson Landscape Architects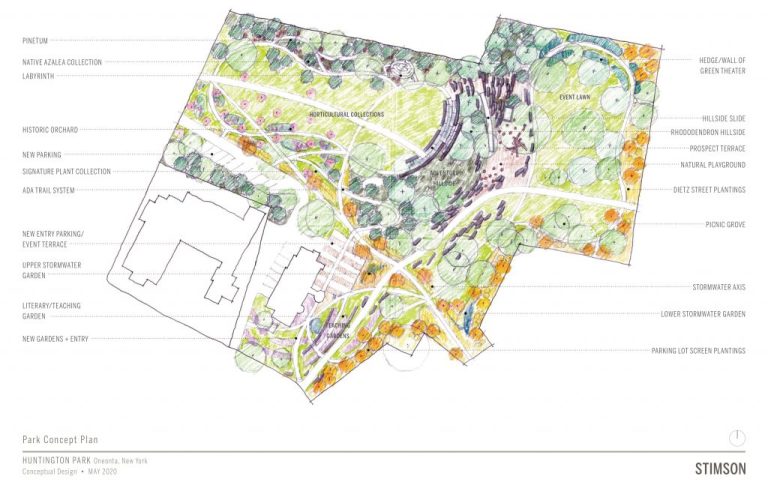 Stimson Landscape Architecture created a conceptual design for the Huntington Park that will be implemented in the spring of 2021. It is an inspired vision for the park that was designed by talented landscape architects. The Stimson team took elements from Henry Huntington's 100-year-old plan and added areas that will appeal to today's residents.
The NEW Huntington Park Presentation Video
You can also view the complete
Community Presentation slides here
.
Survey Results are in!
Based on the survey results, elements of the park design will be modified to meet the expectations of the community. The area of the design that earned the most stars was the Landscape Stage. The Stimson team envisions this area to have a "green" backdrop for a naturalized and casual stage. People also love the idea of a literary garden with perennials and a reading nook. And 94% of respondents support a sledding hill and 80% want a slide in the hillside! Read more about it in the
Survey Summary
.
Huntington Park Lighting Design
Green Mountain Electric Supply developed a lighting design for the Huntington Park that includes historical lampposts to duplicate those found on Main Street. Lighting is a crucial element to the overall park design and should be carefully integrated into the overall plan. The design can be found
here
and cost estimates
here
.