HML is proud to offer a wide variety of STEAM programs for youth.
We aim to give every child in our community the opportunity to explore big ideas and new technology. Our STEAM programs are designed not just to teach kids coding or engineering, but also to give them space to fail and get back up again, to experiment and discover without worrying about a grade, and to make friends along the way.
What is STEAM?
STEAM is an acronym for Science, Technology, Engineering, Arts, and Math. STEAM education doesn't just focus on one letter of the acronym at a time but instead integrates them together. STEAM learning emphasizes hands-on activities, discovery, creativity, critical thinking, and problem-solving.
The main difference between STEM and STEAM is STEM explicitly focuses on scientific concepts. STEAM investigates the same concepts, but does this through inquiry and problem-based learning methods used in the creative process.
Explainer: what's the difference between STEM and STEAM?

STEAM Sampler: Past Youth Programs
This weekly program gives kids an opportunity to work on a high-tech project from start to finish. Working with an instructor, kids set the pace and make the big creative decisions. They do the designing, the wiring (including the soldering!), the coding, and anything else their project requires.
In past Club sessions, we've built a Raspberry Pi-powered weather station and a microcontroller-powered art lamp.
STEAM Club is for kids in grades 6 through 9 and is offered every spring and fall programming season. Registration is required.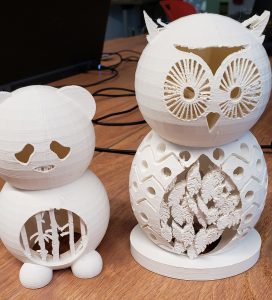 3D printed lamps designed by STEAM Club participants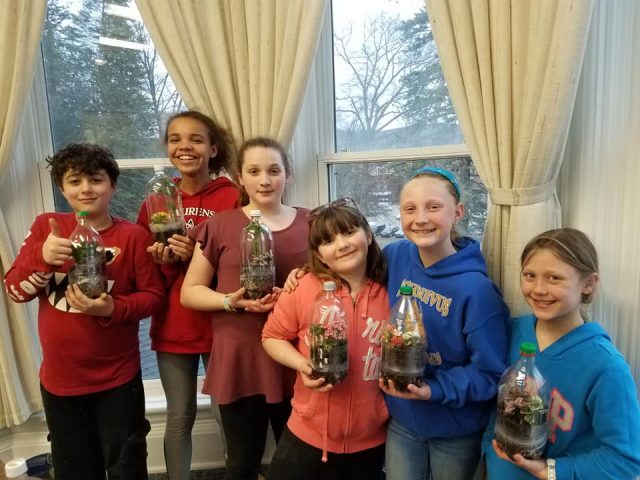 STEAM Ahead participants made plastic bottle terrariums to learn about the water cycle.
Our STEAM Ahead series offers one-off programs for kids to get familiar with new technologies or concepts. Every STEAM Ahead involves a hands-on activity. It might be an experiment, an engineering challenge, or making something cool to take home.
Previous STEAM Ahead events have included dissecting owl pellets, building a device that would lift a weight using only wind power, and the ever popular Tear Down Night, where kids get to take apart old and obsolete electronics to discover what's inside.
STEAM Ahead is for kids ages 8 through 12. During every programming season, you can expect to see one or two STEAM Ahead events every month. Registration is required.
Minecraft Club, our longest running STEAM program, harnesses the power of this popular computer game to foster learning. Kids in this weekly club have done things like:
Learn about Mendelian genetics, including phenotypes, genotypes, and incomplete dominance, using Minecraft sheep or pandas
Research constellations and build scale replicas of them
Practice their circuitry skills using redstone to play a simple song in Minecraft
Minecraft Club is for kids ages 8 through 12. We offer Minecraft Club every spring and fall programming season, and we offer Minecraft Camp every summer. Registration is required.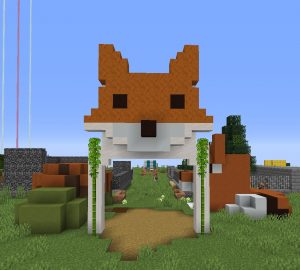 The entryway a Minecraft Club member built for the zoo the club built
Summer Camps and Special Events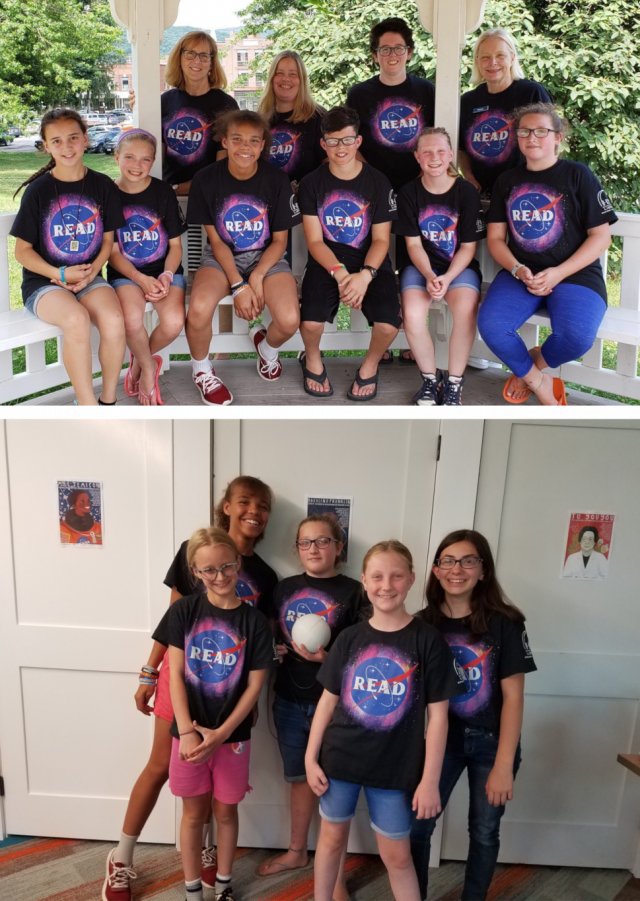 2019 STEAM Camp & Girls Code Camp
Every summer, the library offers two four-day camps for STEAM enthusiasts: STEAM Camp and Girls Code Camp.
At STEAM Camp, kids get to work together on STEAM challenges. Depending on the summer, it might be trying to code a human robot to make a peanut butter and jelly sandwich, or it might be to build a cardboard "lunar lander."
At Girls Code Camp, girls get to try their hand at all kinds of different coding activities and languages. At the end of their camp, girls complete a small electronics project that they get to take home, like an LED bracelet that lights up in a wave pattern. This program, led by a female instructor, is designed to help keep girls interested in STEAM and coding at the critical age where they're most likely to lose interest.
Throughout the year, we also offer special events when we are able. One popular event is our LEGO Robotics Camp, usually offered during students' February break. The library hosts Dr. Howard Lichtman of Hartwick college and some of his students to run a two-day workshop all about coding LEGO robots.
STEAM Camp and Girls Code Camp are for kids in grades 6 through 8. Ages for special events may vary according to the event. As always, registration is required.