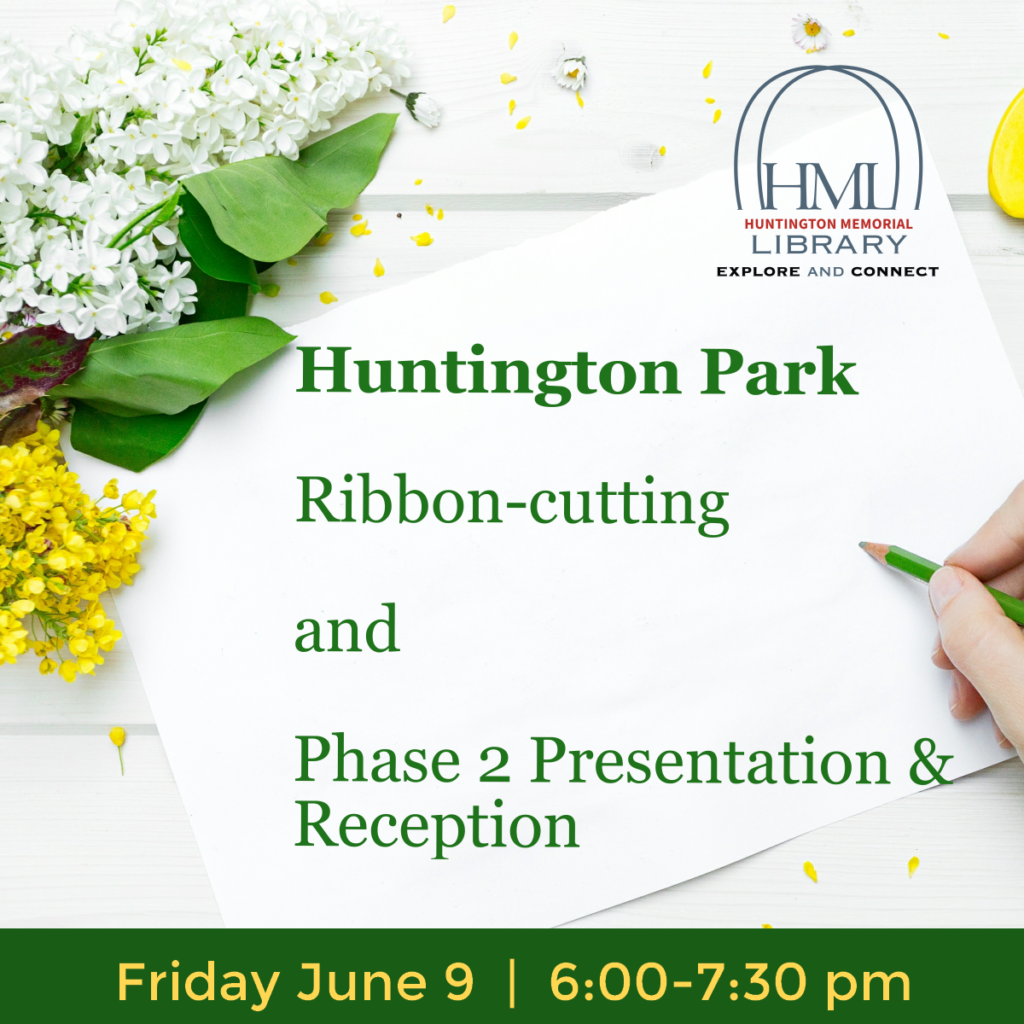 Celebrate the Huntington Park!
Friday June 9, 6:00-7:30 pm
Join us to celebrate the completion of the first phase of park enhancements and to hear about the new design for Phase 2 at the reception immediately following.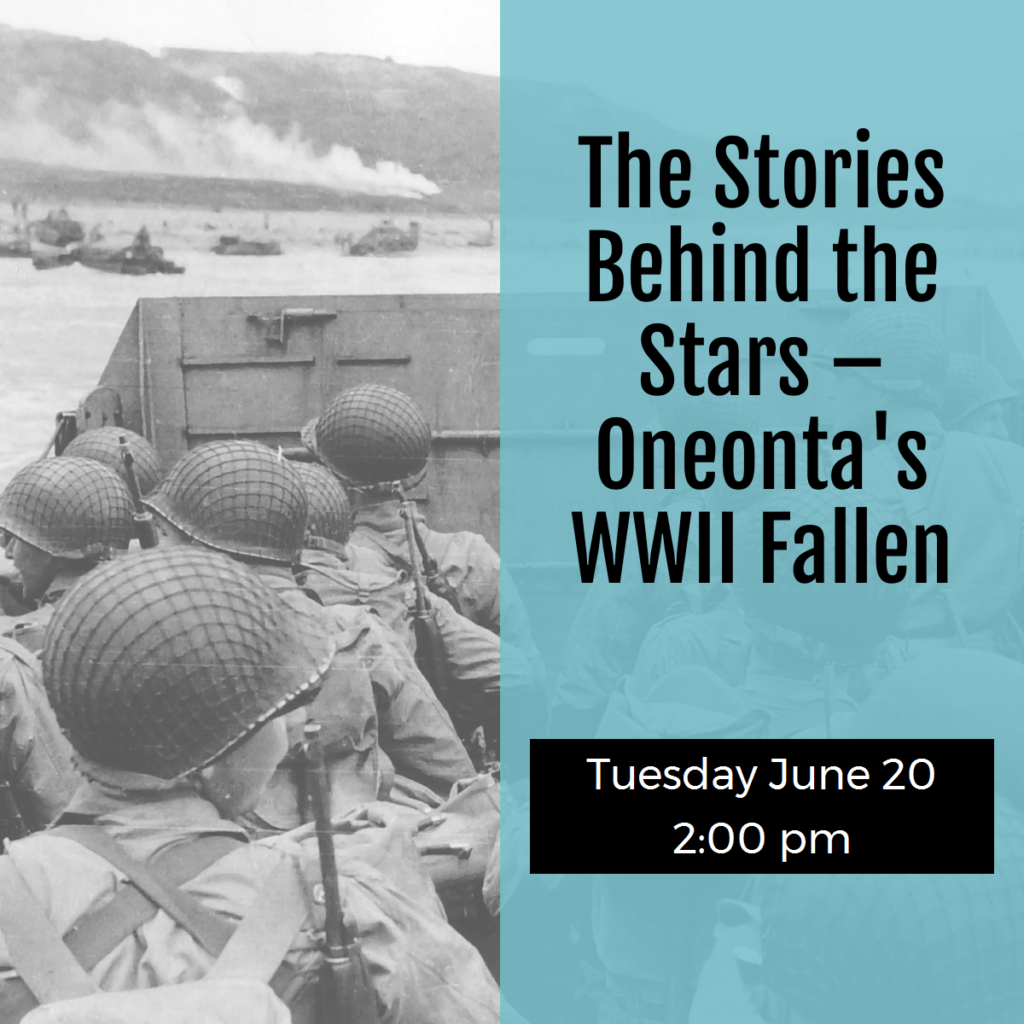 Over 421,000 Americans from large urban areas to small rural communities perished between 1941 and 1945 when the World was at war. Oneonta, New York is one of the many small communities spread across the United States that had its young people participate in this war and some of these individuals did not return alive. These are the fallen. This project provides short profiles about the fallen from the Oneonta, NY area. You can read these stories at https://sites.google.com/view/oneontaww2fallen .
This project is part of a larger effort to write the stories of the more than 421,000 U.S. World War II fallen known as Stories Behind the Stars. To learn more about this effort visit http://storiesbehindthestars.org
The Oneonta Area project's researchers and writers were Paul Baumann, emeritus professor of Geography at SUNY Oneonta and Jim Greenberg, former Director of the Teaching, Learning and Technology Center at SUNY Oneonta.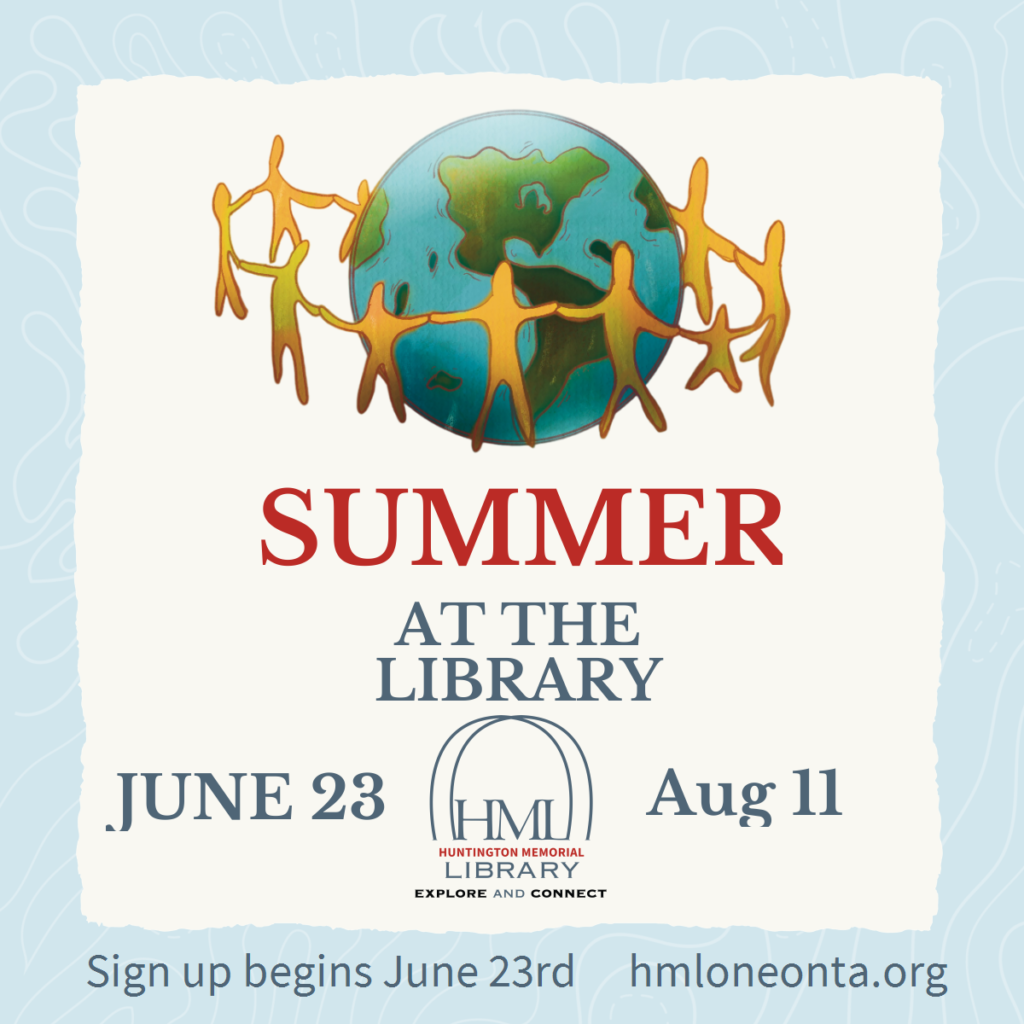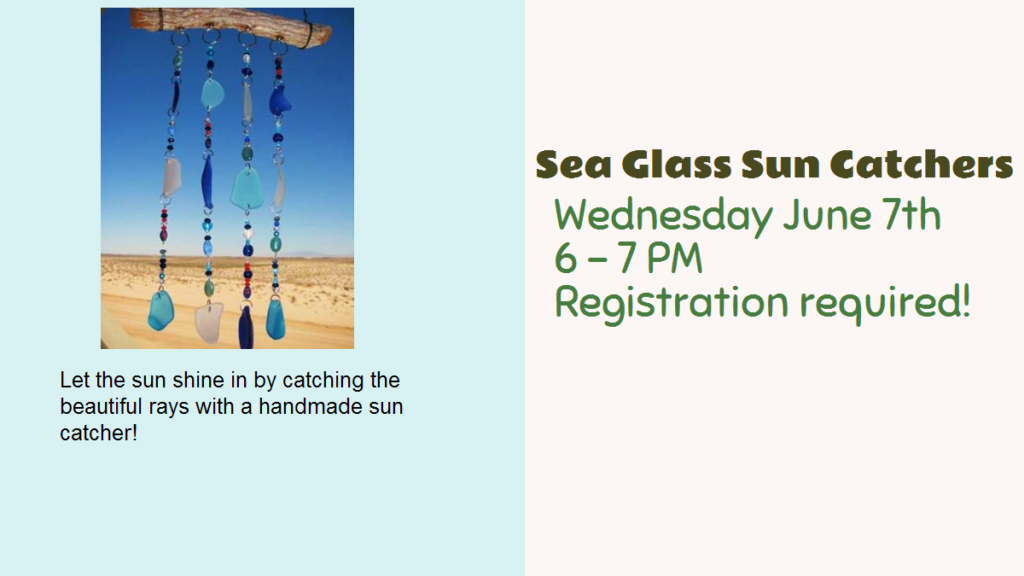 Sea Glass Sun Catchers

Wednesday June 7th 6-7pm

As part of our monthly craft club, come to the library and make beautiful handmade sun catchers!
Registration required. Register at https://forms.gle/3ShvmoJyWPqjSmbH8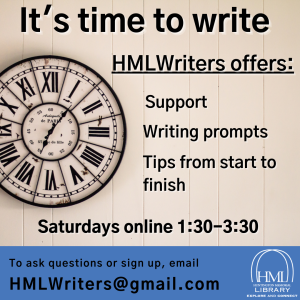 HML Writers Group
Saturdays beginning Feb 4
1:30-3:30
The goal for HML Writers Group is to help writers be comfortable with themselves, with their own styles and their own needs. We're not all novelists, or poets, or short story writers. We're not all speed writers; trying to go-go-go on a prompt for ten minutes isn't everybody's writing style. And that's all right. Writers bring what they're working on to read out loud, or pass out copies for critique. More often than not, most of the meeting time is devoted to the act of writing, with timers set and prompts given as a springboard for a story or poem to take flight. 
 


To register, email hmlwriters@gmail.com.