What is 3D Printing and what is it used for?
3D printers turn digital designs into physical objects. The printer melts down material and then extrudes it one layer at a time, building an object from the bottom to the top. Imagine building a tower using only a hot glue gun, and you have the general idea of how a 3D printer works!
3D printing has been used for everything from prototyping to toy-making. It offers a quicker and easier option for creating objects than machining.
At HML, we own a LulzBot TAZ 6 printer. We offer 3D design classes and print-to-order services for the public.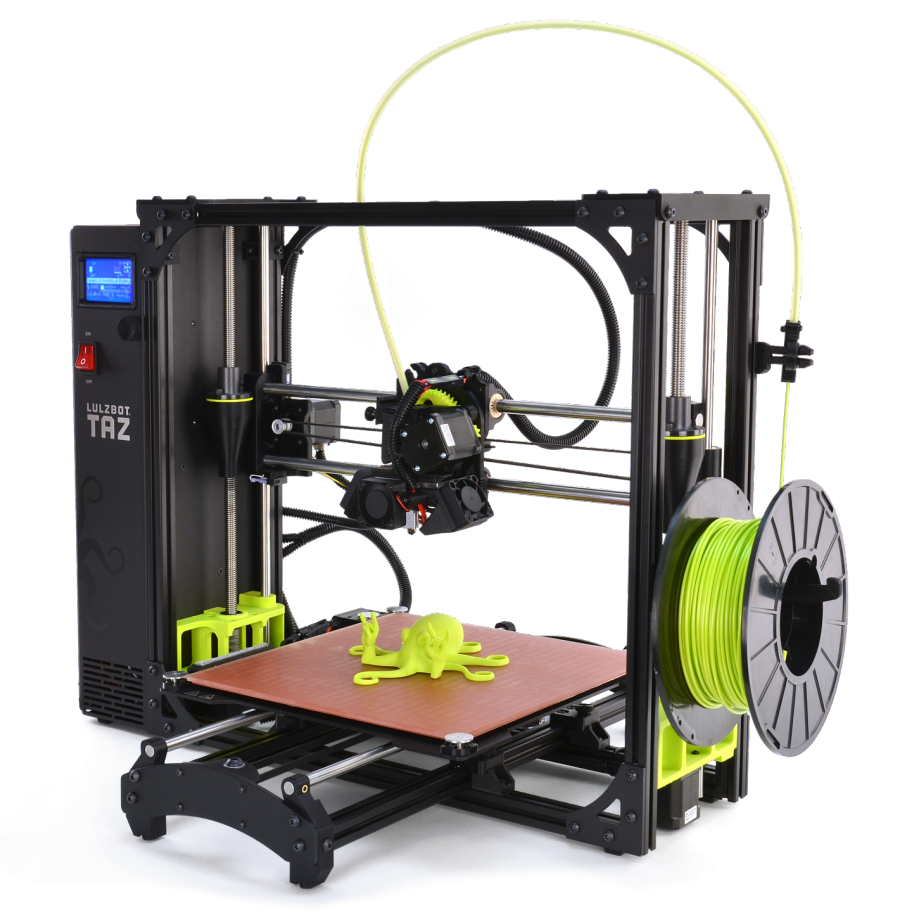 Make: Printing Your Designs
Printing a design with HML is as easy as filling out our request form. Or stop in at the library with a USB drive or microSD card that has your file on it!
The library charges $0.10 per gram, including supports and rafts, to print submitted designs. This helps cover the cost of filament and keeps our 3D printing program sustainable.
In all cases we will review your file, and a staff member will contact you with a quote, including a price and a rough timeline. Your print request will be queued as deemed appropriate by staff. We generally print on a first come, first served basis, but how long it will take to print an object can also affect when it is printed.
It takes hours to print a single object, and it may take a couple of weeks for the library to complete your 3D print request. The library aims to complete any submitted model within 10 days; however, models that require the printing of many components or high patron demand may lengthen the overall process.