July Virtual Book Club
Wednesday July 27th, 7:30pm
This month we are reading "An Unkindness of Ghosts" by Rivers Solomon. **Please note the date and time change**
Aster has little to offer folks in the way of rebuttal when they call her ogre and freak. She's used to the names; she only wishes there was more truth to them. If she were truly a monster, she'd be powerful enough to tear down the walls around her until nothing remains of her world.Aster lives in the lowdeck slums of the HSS Matilda, a space vessel organized much like the antebellum South. For generations, Matilda has ferried the last of humanity to a mythical Promised Land. On its way, the ship's leaders have imposed harsh moral restrictions and deep indignities on dark-skinned sharecroppers like Aster. Embroiled in a grudge with a brutal overseer, Aster learns there may be a way to improve her lot–if she's willing to sow the seeds of civil war.

Zoom Info:
Meeting ID: 367 869 4581
Password: 691207
The book is available on Hoopla in eBook and audiobook formats. Visit 4cls.org to place a hold on the physical book.
Adult Summer Reading 2022
June 24 to August 18
Reading Raffle
You can sign up online on the Beanstack app and every book you log will earn you one raffle ticket
OR every book you checkout at the library will have one raffle ticket in it, return the raffle ticket to be entered in the raffle.
The two raffle prizes are: a movie night basket filled with candy and treats plus two movies passes to the Southside Cinemas AND the second prize is a basket filled with generously donated gift cards from Main Street businesses.
Raffle winners will be drawn at our Literary Mocktail event on August 18th.
Programs
Sign up for all adult programs at Eventbrite beginning June 24th. No sign up for Literary Mocktails necessary. Details on the Writer's Group can be found at https://hmloneonta.org/hml-writers-group/.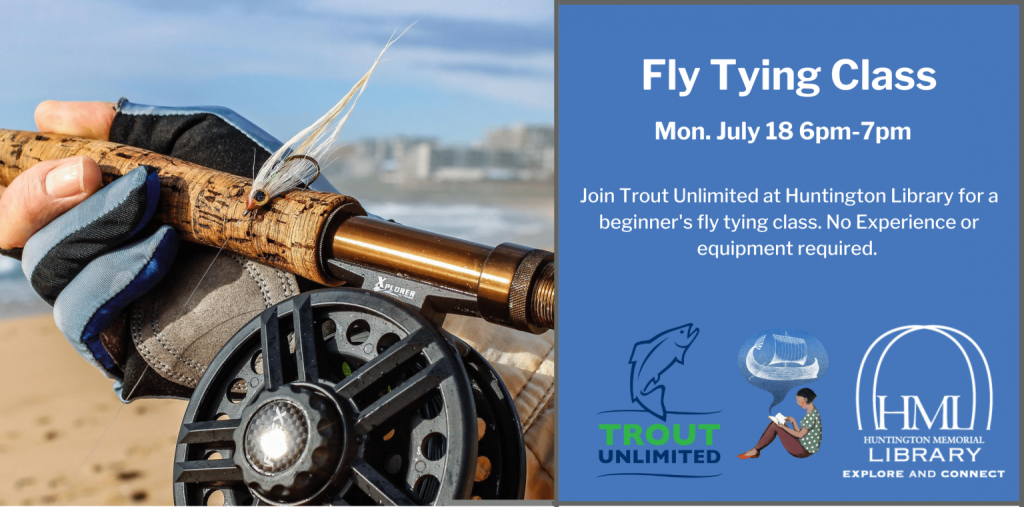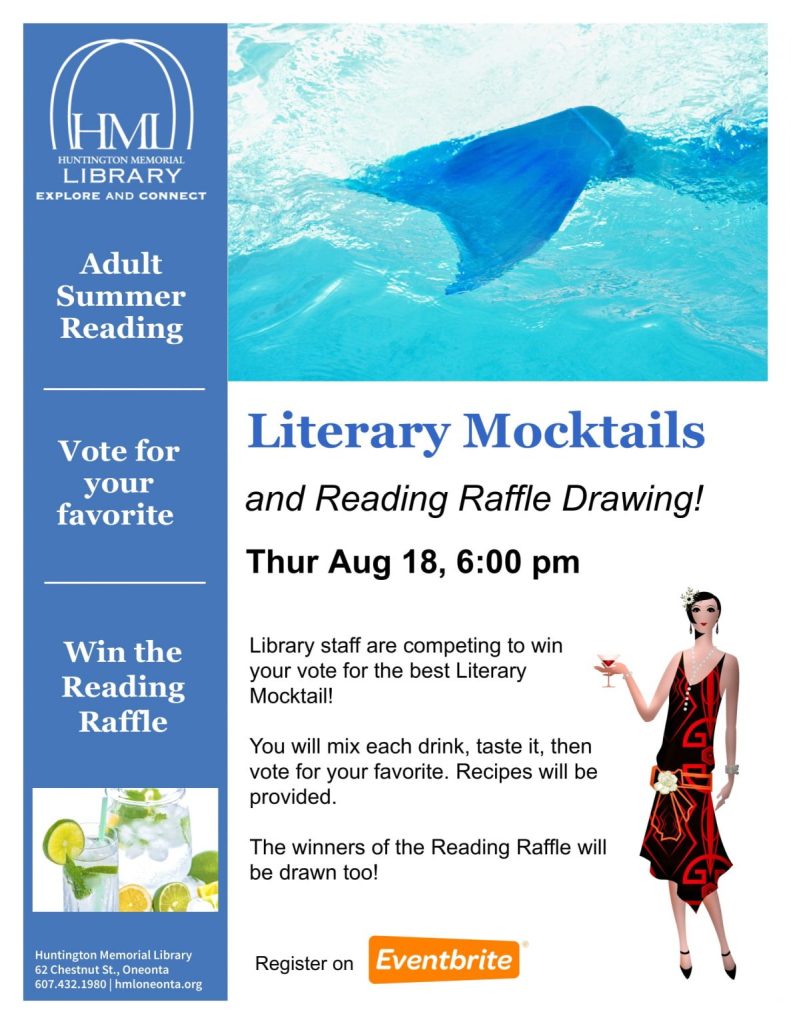 Thank you to all the businesses and organizations that donated to our summer reading program: Mountain Jam Guitars, Bearded Dragon Games and Hobbies, Serenity Hobbies, Wise Guys Sammys, Sal's Pizzeria, Tino's Pizza, Southside Mall Cinema, Get Fresh on the Main, Roots Brewing Company, Green Toad Bookstore, and The Underground Attic. Without your contributions to continued adult learning, this would not be possible!